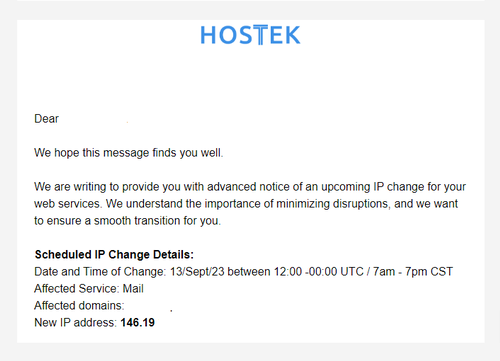 You may have received an email message recently about an IP Change for your Web Services from Hostek, your server company.
The change is being made to the Shared Email Hosting Server that your account is associated with.
Since your site is using the DNS service provided by Hostek, everything should be updated automatically and seamlessly, so there should be no interruption in service at all.
We will monitor once the change has been affected, to ensure that email is still flowing from the site.