Tutorial
The following tutorial explains how to view the Affiliate Payout History for each of your affiliates.
When the report is done loading, it will show you the history of payout dates and payout amounts for all affiliates.
Access the Affiliate Payout History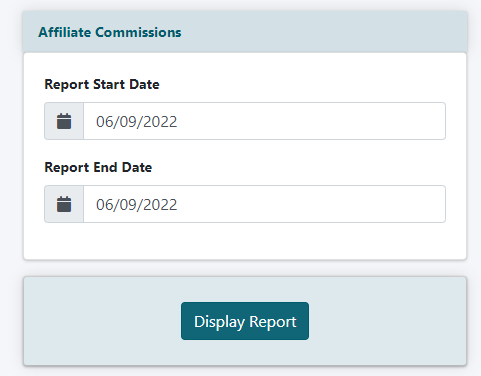 Affiliate Payout History
The report for the affiliate payouts can be found under Commerce Affiliate Program Payout History
Report Start and End Date
Click in the date boxes and choose a report start date and a report end date from the calendars.
Display Report
Click on the button to run the report.