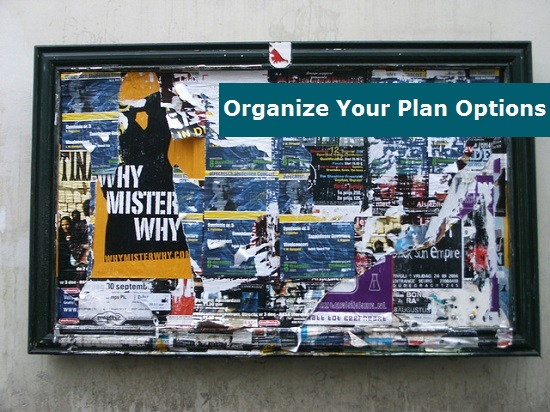 Last week we discussed using the Subscription Form Generator to create your subscription forms on your site. Not only is is it easier to use and better looking, it is also responsive.
If you are already using the Subscription Form Generator, we think that's fantastic. But you may have noticed that you couldn't arrange the member plans options on your subscription form quite like you may have liked. The subscription form displayed the member plans chosen in a numerical order only based on a member plan number.
The Order of Member Plans – It Does Make a Difference!
We understand the impact of marketing and sales strategies on your site. It really didn't make any sense to have the member plans on a subscription form arranged by the number of the member plan by default. With that functionality, your member plan options could be all mixed up. For marketing and sales purposes (and just for organization), at the very least, it probably could have made your subscription options confusing to your subscribers.

Now the Member Plans can be Rearranged
Yes, that's right! The member plans showing on forms created by the Subscription Form Generator can be rearranged. This allows you greater flexibility to display the order of your Member Plan options at your discretion.


Existing Subscription Forms
Older subscription forms that have already been created can simply be edited again. When reviewing the form on your site, click on the 'edit form' link on the bottom right.
Any changes made to the subscription form in the generator and then saved will automatically be reflected on the form on your site. This allows you to make an adjustment to just the member plan order field to rearrange your options on the form.


The Steps to Take to Arrange the Member Plans on a Subscription Form
The member plans can be arranged using the 'Member Plan Order' field in 'Subscription Form Generator'.
Enter the number of each member plan in a list – each separated by a comma. Enter the member plan number that you would like to show at the top of the list first, and then add the member plan number that you would like to see second and so on and so forth.


Extra Tip – Are you Choosing Which Plan Should be Pre-selected?
We're happy to give you a two for one deal today. Sometimes when reviewing live subscription forms on a site, we notice that there is a list of member plan options. Of the ones showing (or even if there is only one showing), there are none that are pre-selected. Having a pre-selected member plan can act as a subconscious way to suggest which plan a new subscriber should pick.
If there is only one member plan option on the form, pre-selecting the option makes it easier for the subscriber to fill out the form.
To Pre-Select a Plan
In the 'Subscription Form Generator', click the radio button next to the member plan that you would like to be pre-selected on your form.

Get this Update
As a member of the Infinity program, your site is entitled to receive continuous updates. If you do not currently have this new addition, please open a ticket with our Support Team and we can update your site.