Electronic products can be purchased through the shopping cart - this includes downloadable files, lms courses among other items. A portal for a customer can be set up so they can access all of their purchases in one spot.
A member can always access all of their electronic purchases in one spot, however, a non-member may have multiple credentials to access each of their purchases.
A customer with multiple purchases can access of all their electronically delivered products when the email address and password for each purchase match. The email address and password can be edited and customized in the order area of the shopping cart.
How to
The credentials for a shopping cart member can be found under Commerce Shopping Cart Find Orders
Select one or more of the customers orders to change their email address and/or password. When the email address and password match on multiple orders, all of the purchases will appear on their access page.
Click on the edit pencil to update the email address or click on the lock to update the password.
*Note that because of encryption/security reasons the NEW password will not replace the old password on the order details page.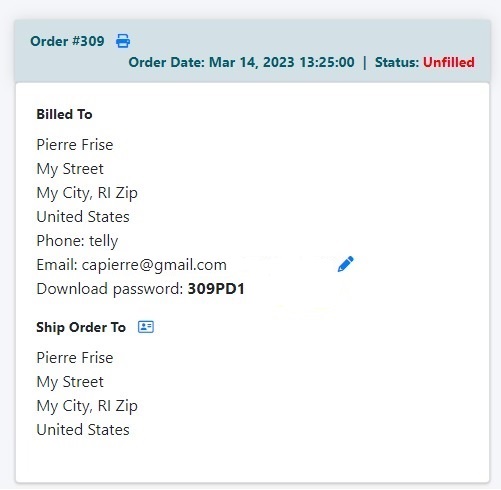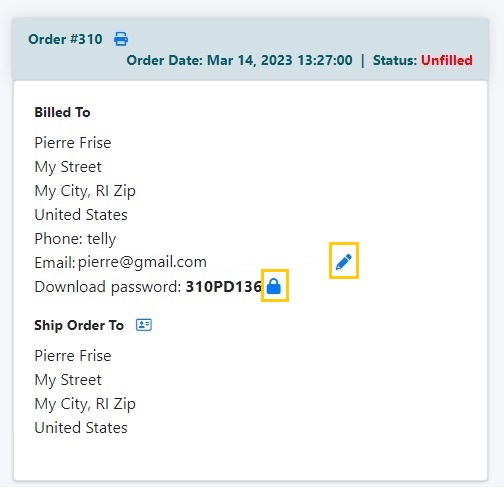 The Access Page
All electronic delivery purchases can be accessed through this link on your page:
https://www.yoursite.com/products/orderdownload.cfm