Tutorial
How can I edit the font settings of my site?
Before making changes to your site, print out the settings that are being changed in case you need to return them to the original settings.
1. Under 'Master Settings' choose 'Edit Font Settings'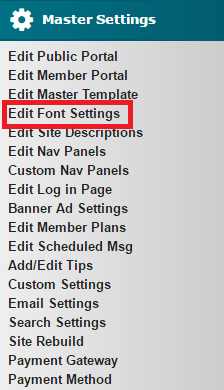 2. Adjust the appropriate fields and choose the 'Apply Style Changes' button at the bottom.

3. Any extra or updated CSS (style sheet) updates can be added to the 'Extra Style Sheet' box

4. After you make the needed changes you'll need to refresh the site cache - this activates the edits and updates the site's cascading style sheet (CSS). To do this, under 'Master Settings' choose 'Edit Public Portal'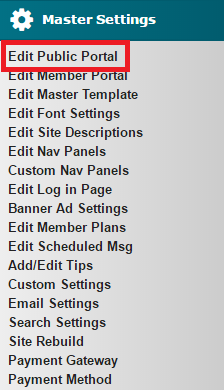 5. Click the 'Apply Changes' buttons