To add a Discount Code to your shopping cart, please follow the steps below:
1. Under the 'Commerce' section choose 'Shopping Cart'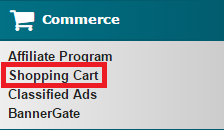 2. Inside the Shopping Cart Main Menu, select the "Add/Edit Discount Codes" option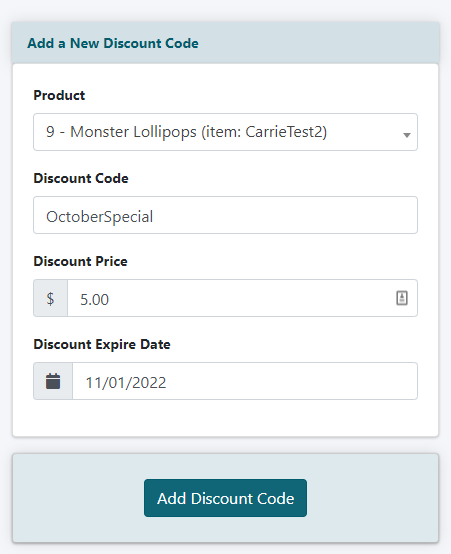 3. Click the "Add a New Discount Code" button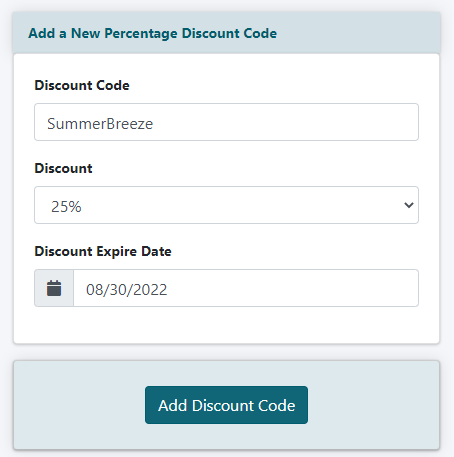 4. In the first field ( Product ) select the existing product to create the discount code from the drop down menu
5. In the second field ( Discount Code ) create designate your discount code, usually a short word or phrase (possibly with numbers)
6. In the third field ( Discount Price ) set the NEW price of the item after a customer has entered in their code. This means that if you are selling an item for $20.00 and it should be 50% off, the price entered here would be $10.00
7. In the last field ( Discount Expire Date ) set the expiration date of the code. The code will remain valid until the expiration date is reached.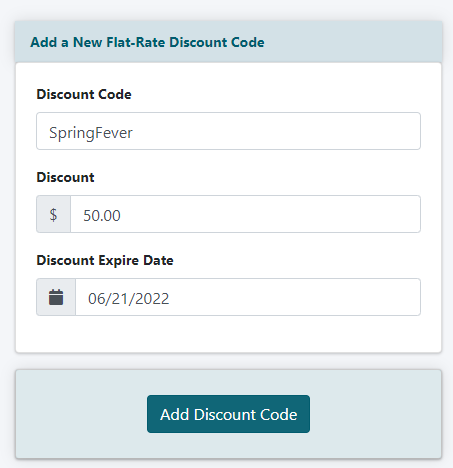 8. Click the 'Add a Discount' button to finish creating the discount code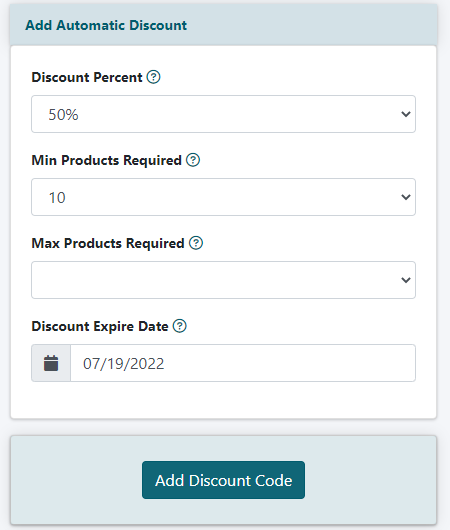 Members and Customers can then be provided the discount code to enter into the checkout form when purchasing that product.