Tutorial
If a member cancels, they will have access to the site until their renewal date hits.
For example, if a member has paid for service through November 30th and they cancel on November 15th, they will be able to access the member's area of the site until November 30th.
Their access can be restrictive immediately by editing the member's details.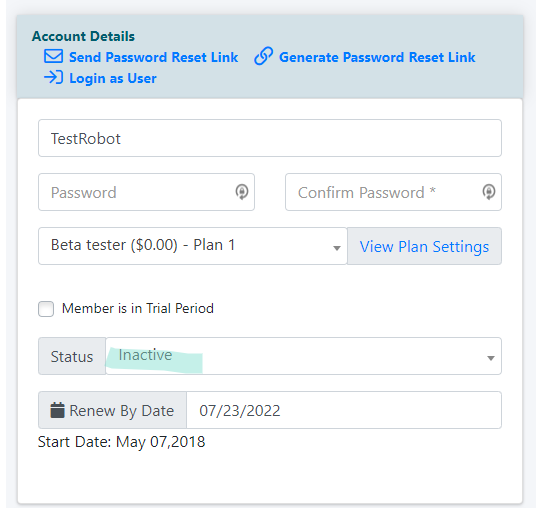 Edit Member Details
The Member Details page can be found under Members Edit Member Details
Decide which criteria to use to select a member and click the button. All of the members that match the criteria will be listed.
Edit
Click the 'edit' link next to the member to bring up their profile
Status
Under the 'Account Details' section, in the 'Status' field choose 'Inactive' from the drop down menu.
Save the Changes
When all of the changes have been made, click on the found at the bottom of the page.