Tutorial
Quickly view a content page through the Page Viewer. Follow the instructions found in this tutorial to learn how.
1. The Page Viewer can be found under Content Pages Page Viewer
2. Select the content page from the drop down menu of the 'Select Page to View Box'. Begin typing any part of the headline of the page in the box to use the search and select option.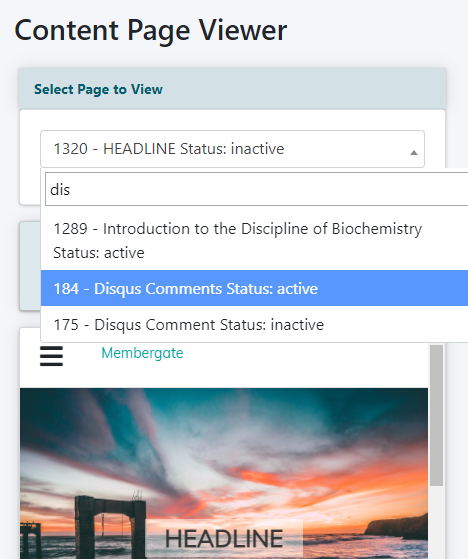 3. The content page will display in the box below.