Tutorial
If you are installing your own SSL certificate on your site, you will need a server generated CSR (certificate signing request). A CSR can be generated through the Hostek control panel.
1. Login to your Hostek account: https://wcp.hostek.com (Click Here for help with logging into Hostek)
2. Under 'Security and SSL' choose 'Dedicated SSL'


3. Click 'Generate CSR (Certificate Signing Request)


4. Fill the form fields and choose 'Create'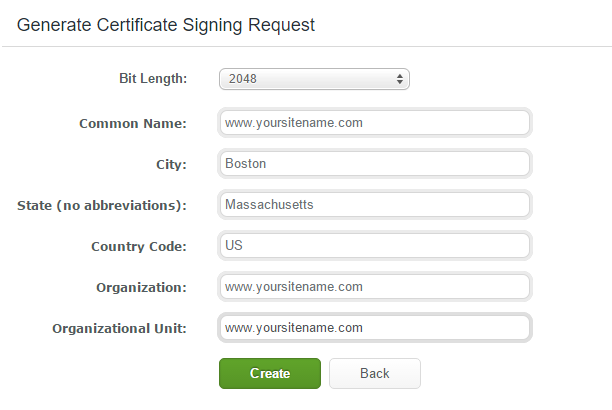 5. Copy the CSR to paste into the processing when ordering the SSL from the external company


Save your time and sanity!
An SSL certificate can also be ordered directly from MemberGate. We can take care of everything for you!

Please visit this link to order an SSL from MemberGate: www.MemberGate.com/SSL