Is MemberGate right for you? Do you have questions? Find answers here!
Q. What is MemberGate?
A. Before we answer that, you should know that this entire site and everything on it was created, and is automatically maintained by, MemberGate.
No html coding was required, no manual updating of index or portal pages, no hands-on tech expertise needed. Membergate does it all.
Q. So, what is MemberGate?
A. First of all, it is a fully automatic site creation and management tool designed specifically for those that want to publish information on the internet. MemberGate is the ideal internet solution for corporate communications, newsletters, associations, and other membership or restricted access sites.
On the management side, MemberGate handles all aspects of member signup, credit card processing, and renewals. It is the 'gatekeeper' to the contents of your site.
Q. What can MemberGate be used for?
A. Imagine a web site like the New York Times, or NBC News, where there is information available in many different categories (or departments), like sports, weather, breaking news, etc.
MemberGate is designed to create and maintain web sites of that nature. Of course, you don't have to be a major publisher to use MemberGate. It works just as well for private newsletters, association publications, and almost any size corporate internet or intranet site.
Q. How much work is involved in keeping the site running?
A. Once MemberGate is set up, it pretty much runs on auto-pilot. You provide the 'rules' for MemberGate to follow (through the MemberGate control panel), and MemberGate does the rest.
It updates all the indexes whenever a new page of content is added, it manages all the user and member resources, even watches over any discussion forums or classified ad features you might set up (MemberGate can automatically build and monitor an unlimited number of discussion groups).
Q. What about adding content?
A. MemberGate makes adding new content pages to your site extremely easy. You can set up an unlimited number of content providers and department managers, who can use the control panel to add content into the areas that you assign to them.
Adding content is a simple matter of either typing the text or cutting and pasting from widely used programs such as Word and Pagemaker. Then, selecting any graphics you want to appear in the content page.
Following the rules you set, MemberGage builds the content page, uploads the images that go with it, and then updates your entire site with tease copy and links to the page.
Again, you control who can add content pages, and where they can be added.
Q. Tell me more about MemberGate's member management features.
A. With MemberGate, the department and content pages can be in either a public area (viewable by all), or in the private members area.
MemberGate is the gatekeeper that decides what information can be viewed by each visitor, and it makes sure that only those authorized to access the members area, actually get in.
MemberGate's unique security system blocks unauthorized visitors, and can instantly detect and stop password sharing.
Once you tell MemberGate the rules (who can visit what areas of your site), MemberGate does the rest. (It even provides daily reports on suspicious activity, alerting you to users that might be attempting to abuse their priviliges.)
Q. Is MemberGate used for adult sites?
A. No. MemberGate is not designed for sites that offer adult images. We do not license the software for that type of application.
Q. Is there any special hardware or server equipment needed to use MemberGate?
A. MemberGate is a hosted solution.
That means we provide the hosting for sites on the SaaS plan with our dedicated server-cloud - (with a fair use policy)
Licensees hosting typically runs under $30 per month. The servers are Windows based, running ColdFusion and MSSQL.
Q. What other features will I like about MemberGate?
A. MemberGate includes:
built in daily performance reporting
over 50 different reporting modules
9 levels of security access
5 levels of management access
Master control panel that allows quick change of site settings
Automatic processing of credit card charges (for new and renewing members) using Stripe, BrainTree & AuthorizeNet
Automatic subscription processing with PayPal
Automatic full site, and advanced search features
Automatic updating of main index page, and all department pages
Automatically create surveys
Automatically create calendars
Automatically syndicate pages to news services
Automatic banner ad system
built in classified ad system
built in discussion group (you can have as many as you like)
'dirty word' filter (in discussion area and classified ad sections)
Ability to customize any page with scripting
Plus a lot more!
Q. What about support?
A. Support is included as part of the Software As A Service plan - otherwise it is charged monthly at the prevailing rate for Licensees (currently $36)
Q. I'm interested. What do I do next?
A. Get in touch using our contact page and we'll answer your questions and help you decide if MemberGate is for you.
You can also join MemberGate Guest Membership and take a test drive with the Demo Site
Frequently Asked Questions About MemberGate Software Questions? Let us try to answer those for you...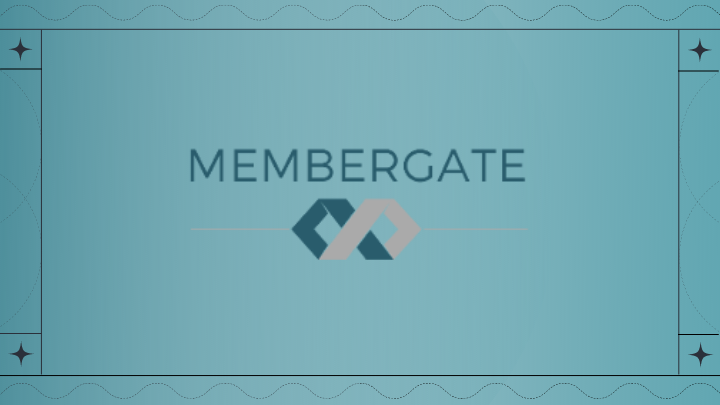 FAQ - Frequently Asked Questions about renting or buying MemberGate... Read More