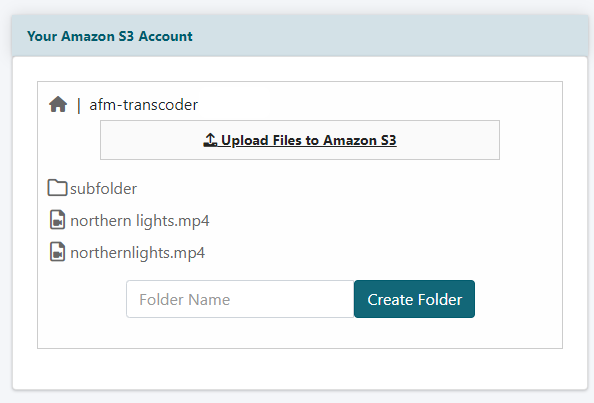 We already know that you are protecting and storing your files using Amazon's S3 Account. You are using MemberGate's video and audio players to connect directly to those files to stream from your site and the MemberGate shopping cart sends download files from Amazon S3 to customers who purchase the digital files.
THEN: controlling, uploading and creating buckets were completed outside of your MemberGate site. This is not as convenient to login and use two different systems to manage files that are meant to be used at MemberGate, but stored elsewhere.
NOW: create new buckets and upload files directly to your Amazon S3 account directly from your MemberGate Control Panel! MemberGate includes an Amazon S3 File Manager so you can choose the files from your local drive and upload them through your MemberGate control panel. Once uploaded, these files can be accessed through the various integrated areas of your MemberGate Control Panel (eg Video and Audio Player, Download Library, Shopping Cart et al) and will appear in your Amazon S3 account as well.
The Amazon S3 files can be managed under Utilities S3 File Manager
Using Amazon S3 with your MemberGate site allows you to save hosting space as well as bandwidth by not requiring your files to be stored on your hosting account. They can be streamed directly from Amazon S3 - which is incredibly cost effective and allows for better bandwidth!