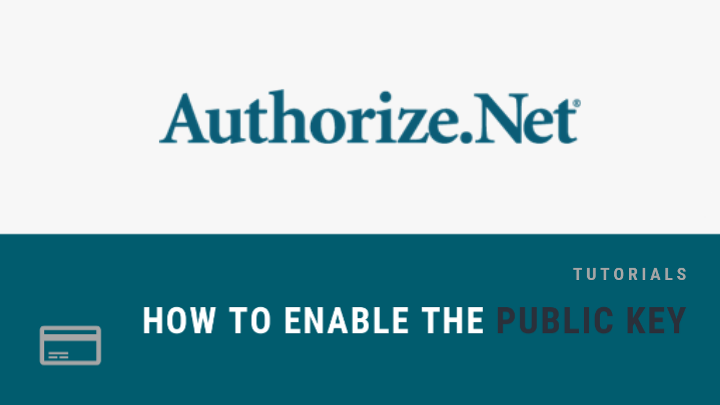 Tutorial
*These instructions are just for those sites already connected to Authorize.net CIM
MemberGate has been able to further secure Authorize.net CIM which allows your site to qualify for SAQ-A PCI DSS compliance.
In order to implement this, an additional key called a Public Key does have to created within your authorize.net account and added to your MemberGate Payment Gateway settings.
There are only 2 steps to take to complete this update:
At authorize.net - create the public key


At your MemberGate site - paste the public key in Payment Gateway
Click on each section to expand for further detail.
1. Login to your Authorize.net and Create a 'Public Client Key'
Login to your Authorize.net Account
First, log into your Merchant Interface at https://account.authorize.net.
Create a 'Public Client Key'
Click on 'Account' in the Top Nav


Under 'Security Settings', click 'Manage Public Client Key'


Under 'Create New Public Client Key' Answer the Question


Click Submit


Copy the 'Client Key'


1. Click on 'Account' in the Top Nav

2. Under 'Security Settings', click 'Manage Public Client Key'

3. Under 'Create New Public Client Key' Answer the Question
2. Login to your MemberGate Site: Update your Payment Gateway Settings
Login to your MemberGate Site: Update your Payment Gateway Settings
Under 'Payment Settings' choose 'Payment Gateway'


Paste the newly created public key in the 'CC Public Key' field


Click the 'Update Payment Gateway Settings' button


Double Check 'Connection to AuthorizeNet Successful' Appears


1. Under 'Master Settings' choose 'Payment Gateway'

2. Paste the newly created public key in the 'CC Public Key' field

3. Click the 'Update Payment Gateway Settings' button

4. Double Check 'Connection to AuthorizeNet Successful' Appears
Related Articles