Tutorial
If a page is 'Inactive', the headline and teaser copy will not automatically be published on the department and/or portal pages of your site.
Sometimes, it is okay for a page to be 'inactive' like subscription forms or other pages that should not be automatically published on a department or portal pages.
To see a listing of all 'inactive' pages on your site and to quickly update them so the are 'active':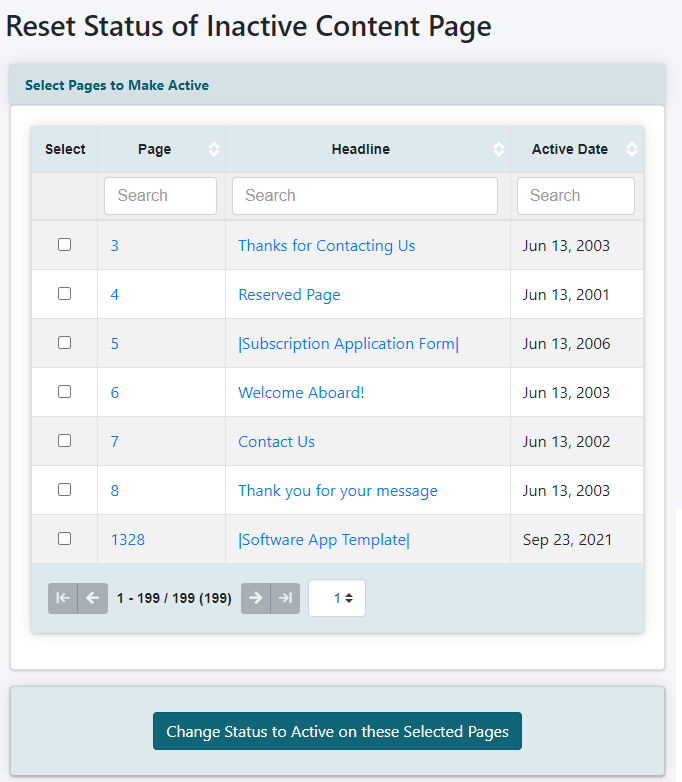 Find It
The Inactive Page Roll functionality can be found under Utilities Page Management Inactive Page Roll
Select Pages to Make Active
The listing of inactive pages will result along with the page number, page headline, and it's active date.
Check the Desired Boxes
Check the box next to each inactive page that should be updated so it is an 'active' page.
Process the Reset
Click the button found at the bottom
Live Links
Clicking the headline will take you directly to the page, or clicking the page number will take you to the edit screen for that specific page.