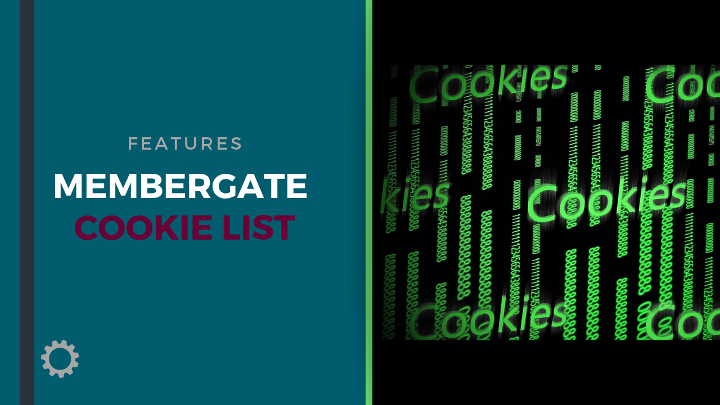 Features

The MemberGate Cookie List feature allows site owners to identify and label cookies in use on their site.

As sites are required to inform visitors and subscribers of the cookies in use on web-sites, this feature will make it easy for MemberGate site owners to comply by simply reviewing the cookies in use on their site and providing a label to explain their purpose.

Once these labels have been updated, the MG snippet code can be pasted directly on a page (eg Privacy Page).

Or the snippet can be pasted into an Accordion or Tab Generator, if preferred.
The snippet will publish all cookies which are in use during a visit and can be referred to at any time.

The Cookie List feature can be found on the Right Hand Side of the Control Panel, in Edit Master Settings
There are 2 sections: Site Specific Cookies & Common Cookies
Site Specific Cookies
These are cookies which have been set-up by the site.

All you have to do is provide labels for those cookies which are provided by other service providers.

We have no control over these additional cookies - they are being supplied by third parties as part of their functionality - eg Chat or Autoresponder services such as MailChimp also place cookies on the site to power pop up forms.



Common Cookies
These are cookies which are placed by MemberGate or by the services MemberGate has integrated (API).

The MemberGate cookies are already labelled.

Third party integrations - such as Facebook and Google Analytics are also listed.



Next Steps
Check the cookies in use on your site


Check with any third party cookie provider that they are compliant with GDPR