Tutorial
If you haven't already, you will need to set up a new Facebook Application for your website. This only has to be done once and the tutorial for how to do that is here:
If you just set up your Facebook Application, it may take an hour or more to work for the first time. That is because it takes a while for it to "register" with Facebook.
In "Add/Edit Content" you will see a "Facebook connection Options" box underneath the content entry section.
In that box, select the name of the FB application you had created.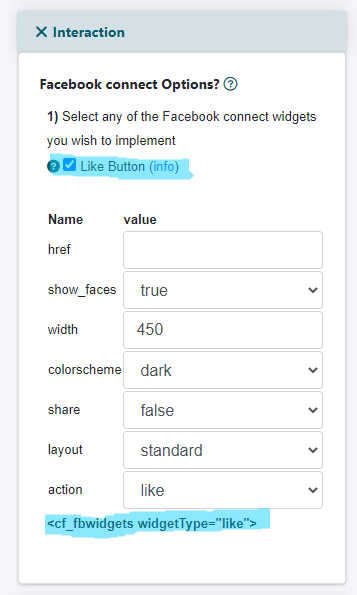 Once you do that, you will see various Facebook options pop up. If you are unsure what each one is, there is an info link which links directly to Facebook. It shows you what each of the features does.
In this example below we want to put in a comment box in our article. We check that box and it opens up with options if you wish to tweak the number of posts or width ect. You may want to leave them as is at first to see the results before you change any.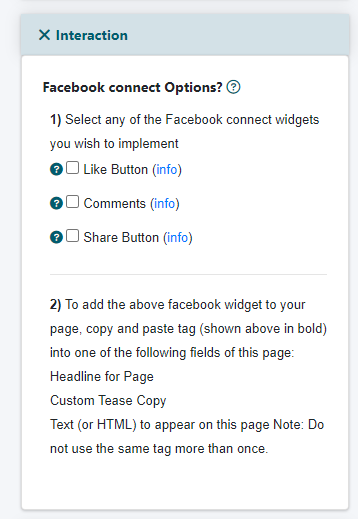 There is also some red text that begin with cf_fbwidgets. Copy that full code including the brackets. Then paste it in your article where you want that particular function to appear.
When the article is live you will see that function appear. If you don't and you had just created the Facebook Application at Facebook (per the article at the top of this page) then it may still be registering with Facebook. Once it does register it will appear for you.
Finally, in "Edit Custom Settings" there is an option of: "Facebook Auto Login for Administrators?"
This lets you decide if you want site admins to be able to use this feature. It leaves your site a bit more vulnerable because if you are logged into FB then your admin account stays logged in as well, so it is up for the webmaster to decide whether to allow that or not.