Tutorial
The daily status report is sent to the email address set as the webmaster address on your site.
The webmaster email address can be found in your control panel.
1. Under 'Master Settings' choose 'Email Settings'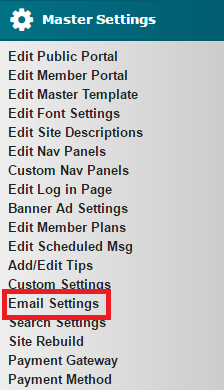 2. The Webmaster Email address is set in the 'Webmaster Email Address' field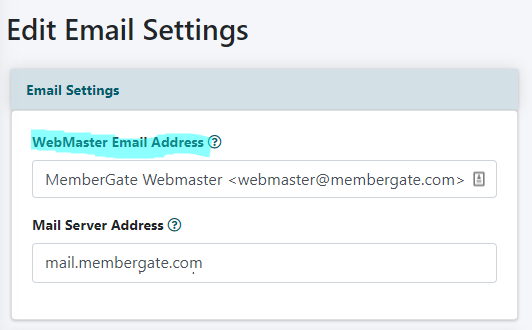 A new email address can be input into that field. It will first have to be set up in your Hostek hosting account if not already setup.
Please see this tutorial for instructions on Setting Up A New Email Account
The forwarding email address for the webmaster can also be changed. Please visit this tutorial for instructions on changing the forwarding email address