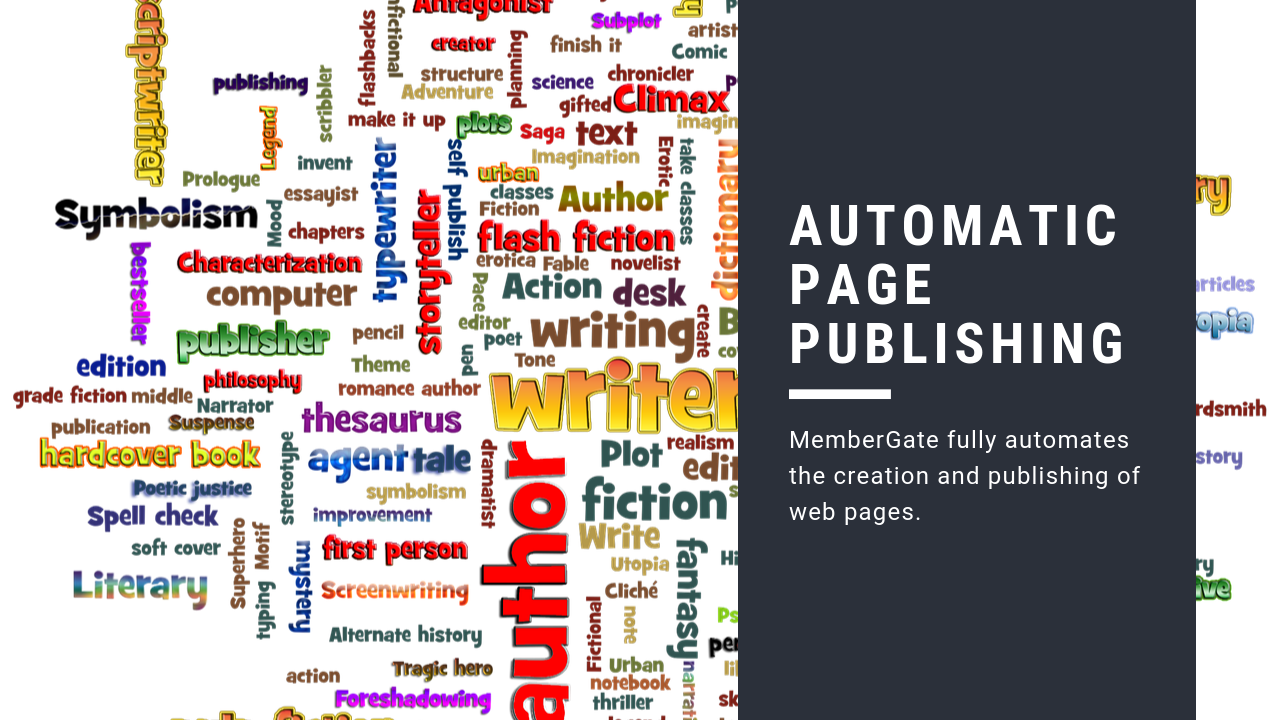 MemberGate fully automates the creation and publishing of web pages - select either 'add' or 'edit' content, type in your text and click 'create'.

Using the master rules you specified in site setup, MemberGate creates and formats the page for you, and provides you a preview of the results. To publish, simply click the 'activate' button. If you want to include graphics in your pages, MemberGate automatically uploads and places images where you want them. Page creation authority is based on roles, allowing you to control the approval process for new pages.

Pages can also be set to 'hold until' a specific release date, and 'purged' upon a future date. Pages can be created in a public or member area, within any department on the site. Pages can also be created in offline text editors or html editors and pasted directly into MemberGate.