Tutorial
If you wanted to offer a Monthly Membership Plan which was $0 for 30 days then on the 31st day they were charged the plan price do the following.
Edit Member Plan
1. Under 'Master Settings' choose 'Edit Member Plans'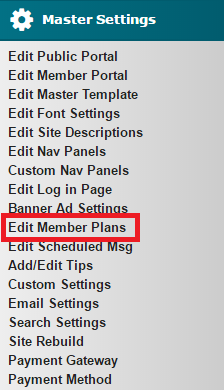 2. Either Select Member Plan or Add New Member Plan

3. Enter the information in the plan as below.