Tutorial
A custom member report can be generated to include information from the member database related to the custom member fields that have been addd to your subscription forms.
This type of member report is set up very similar to the 'advanced member report builder'. If you have experience running that report, this one will also be a breeze.
Please click on each tab for more information
The Custom Field Report can be found under Reporting Members Custom Fields Reports
Keys to Running the Report
Update the fields to run the report that meet your criteria.
A report using any specially created members fields can be run using the 'custom fields report'. The same fields that are available in the 'Advanced Member Report Builder' are available along with any custom fields that have been added.
The report parameters can be set to target the results, and sort by specific fields. The results can also be sorted after the report is generated.
Press to run the report and save it so it can be run again in the future.
Or press to run the report just this one time.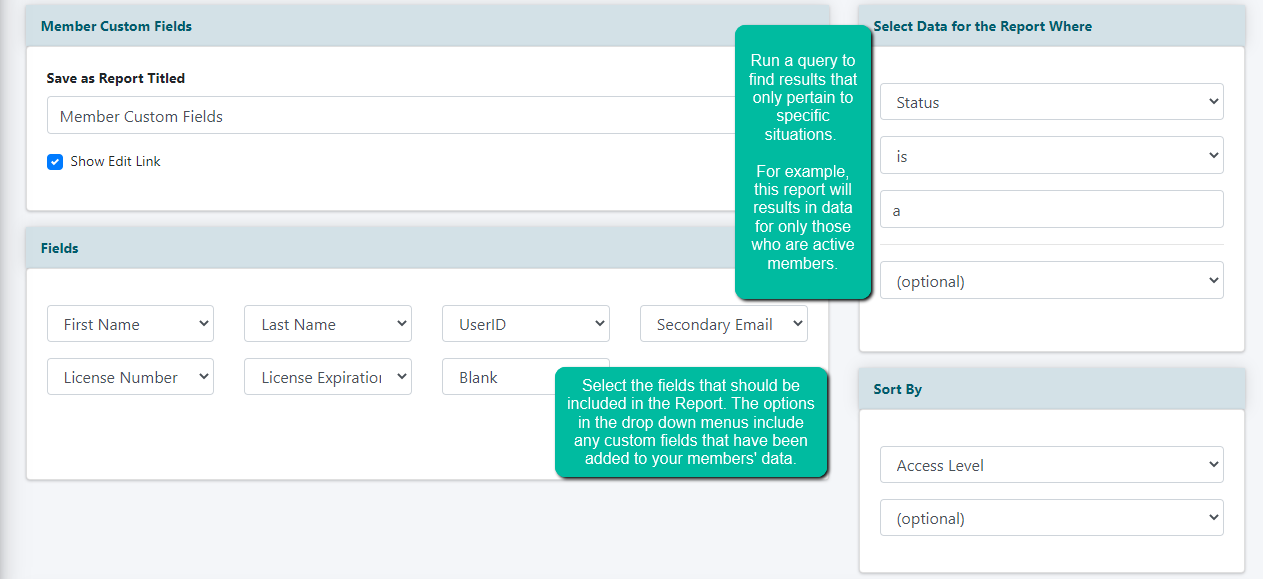 Example of a Generated Report