Tutorial
The tell a friend report lets you see a summary of the pages from which people are recommending your site to people that they know.
Click on each tab for more information.
The tell a friend report can be found under 'Reports' choose 'Tell a Friend Report'

When the report is pulled, it shows a summary of the date the tell a friend email message had been sent along with the url of the page from where it was triggered to send.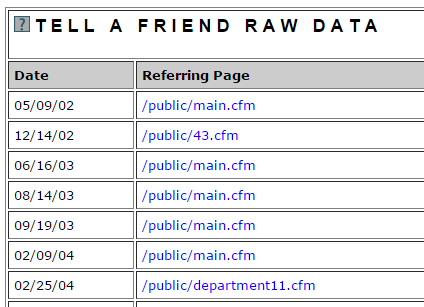 Click on the 'Show Summary' link to show a ranking of the pages that people have sent the tell a friend referral email. This allows you to see which of your pages are popular.