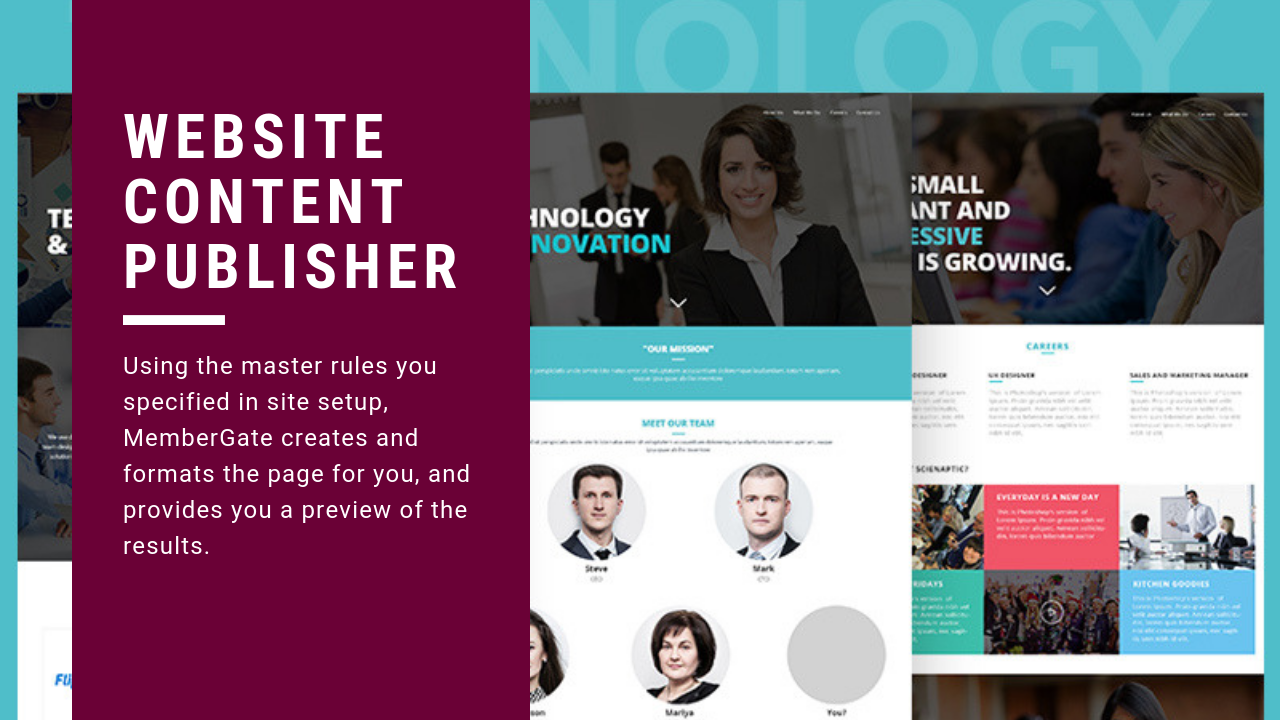 MemberGate fully automates the creation and publishing of web pages without HTML or FTP.

Using the master rules you specified in site setup, MemberGate creates and formats the page for you, and provides you a preview of the results. To publish, simply click the 'activate' button. MemberGate automatically formats the page for you, publishes it to the web site, updates all the menus, portals, departments, and archives with your pages - instantly.

Include graphics in your pages to appear anywhere that you want. Restrictive access allows you to manage who can see your content.

Content is published at your discretion and control.