Troubleshooting
You have to specify what the SSL address is going to be on your site.
To do this:
1. Under 'Master Settings' choose 'Edit Site Description'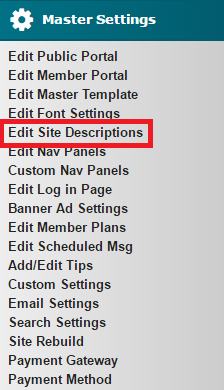 2. In the form field 'SSL Address' add an s to the end of http so it reads "https://www.yoursitename.com/public"

Be sure to include the 's' in the https portion of the address if you are creating a link to go to that page.