Tutorial
The Welcome Page of your site should be set as an SSL page.
1. Under 'Content' choose 'Edit Content'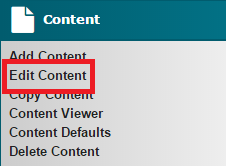 2. Choose 'Page 6 Welcome Aboard' (or other custom welcome page set in 'edit member plans')


3. In the form field 'SSL or RSS Page' choose SSL


4. In the printer friendly option, choose "No printer friendly icon"

The security warning should go away.